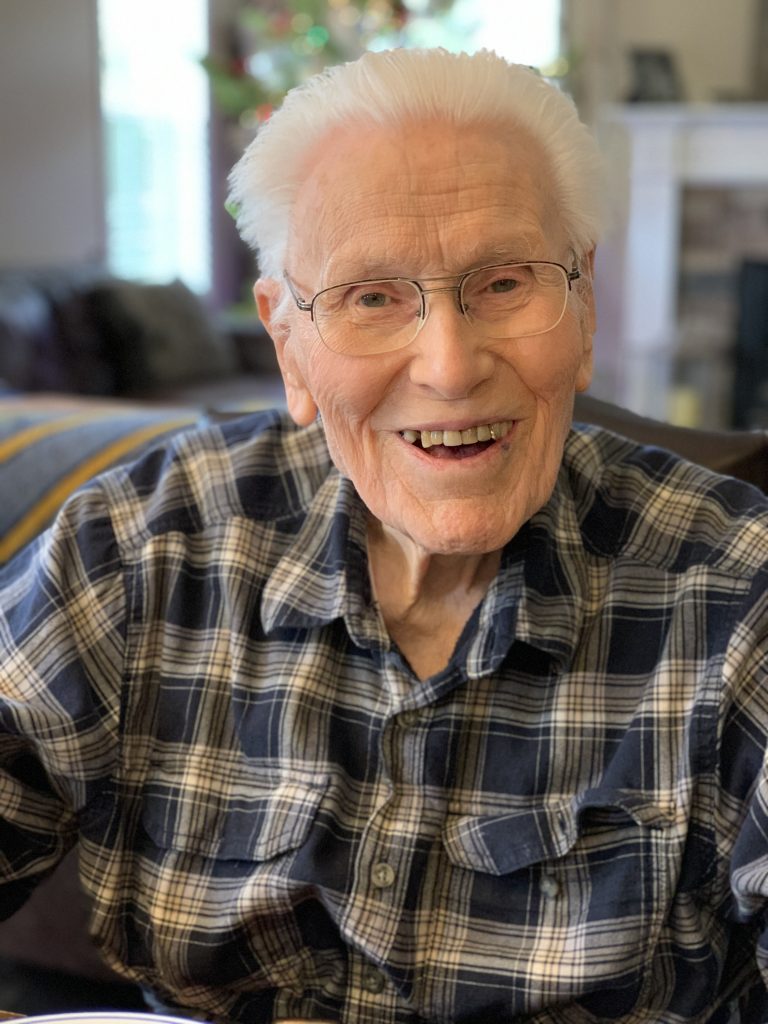 "Absent from the body… present with the Lord." 2 Corinthians 5:8
On March 9, 2022 at 6:33 am, Edward John Nelson entered eternity. The God he served his entire life has finally called him Home. He fought the good fight, he finished his course, he kept the faith. We praise the Lord for the 98 years He gave us with Dr. Nelson. He was a husband, dad, grandpa, great-grandpa, brother, uncle, friend, mentor, and more. And to many of you, he was simply "Pastor" — the under-shepherd of the flock, the preacher of the Word, the man who walked with God and showed others to do the same. He will be missed, but we know we will see him again because of the Savior Jesus whom he loved and served.
In lieu of flowers, please make donations to the Ed Nelson Evangelistic Association. Money will be used to set up a scholarship fund for the Bob Jones University Preacher Boys. You can donate via check, cash, or through PayPal.
Thank you for the outpouring of love, prayers, and support for our family. We have all enjoyed the messages and stories shared of how Pastor Nelson impacted your life.
Services are as follows:
Visitation
Friday, March 18 from 4:30-7:00 pm MDT
Castleview Baptist Church
4760 Castleton Way
Castle Rock, CO 80108
Funeral
Saturday, March 19 at 10:00 am MDT
Red Rocks Baptist Church
14711 W Morrison Road
Morrison, CO 80465
Interment to follow at Crown Hill Cemetery.
Service will be live-streamed and available to watch both on Facebook and on this page.